The Team Parish of Christ the King was established in 1988 and consists of the churches of: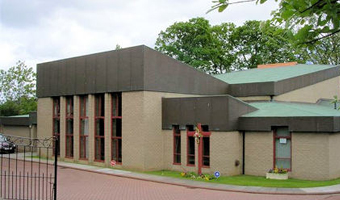 St. Columba's Church
Wideopen
St Columba's is a friendly and welcoming modern church in the heart of Wideopen. It has been on its present site since 1983 when it brought together two congregations. The church has been at the heart of the communities of Seaton Burn and Wideopen for many years serving the people there. Until the 1960s mining was an important part of local life. Since then the area has drawn many people working in the wider conurbation and looking for a friendly location to settle. Now the area is growing with many new homes being built. The church building is open, light and attractive with a good hall space for meetings and groups.
The worship at St Columba's is traditional in style, focused around regular weekly communion. It is dignified and peaceful. There is space and provision for children too. Tea and coffee are served after the morning service and offer an opportunity to get to know others.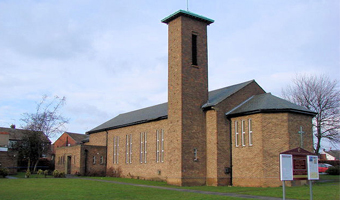 St. Aidan's Church
Brunton Park
St Aidan's has been serving the communities of Brunton Park, Melton Park and Whitebridge Park since these developments were built in the late 1940s onwards. The church building has been at the centre of the community and is next door to the independently run Community Centre.
The church was built in a modern style in 1960 and is an attractive and light building. A new community room was added in 2000 and this is regularly used for different groups including Brunton Babes, Silverline Memory Café, art group, film club, antenatal classes, group meetings etc. There is a café here every Saturday from 10.00 – 12.00.
The worship style at St Aidan's is relaxed but traditional based around Holy Communion each week. There is a Junior Church Sunday School each week that encourages young people to grow in faith and most importantly to feel a sense of belonging to the wider church family and to God.
The congregation at St Aidan's is a friendly mixture of those who have lived in this community for a long time as well as new families who have come to live in the area. Tea and coffee are served after each service so people have a chance to get to know each other.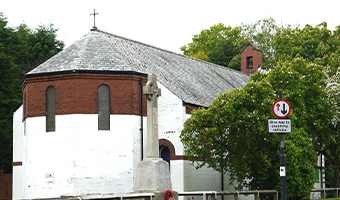 St. Cuthbert's Church
Brunswick Village
This is a small church building that serves the communities of Brunswick Village and Hazelrigg. The building was erected in 1905
by the community who wanted a church close to where they live. The building itself has a warm and welcoming feel to it. The church has a kitchen attached and it is hoped to make more use of the church building itself to serve the local community.
The service is relaxed and informal, based around weekly communion. Children are most welcome and find the informal and relaxed atmosphere helps them to feel at home.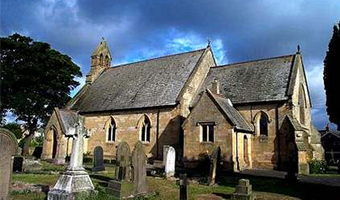 St Matthew's Church
Dinnington
St Matthew's Church at Dinnington is the oldest building in the parish and is a Grade 2 listed building. It has served the community of Dinnington for many years as it has changed from being a mainly mining and farming community to a dormitory village serving Newcastle and beyond.
A number of new housing developments have enlarged the village. St Matthew's church doesn't have its own church hall but makes good use of the village hall.
The congregation at St Matthews is open, inclusive and friendly. While worship style is based around a weekly communion service, it has a relaxed and informal feel.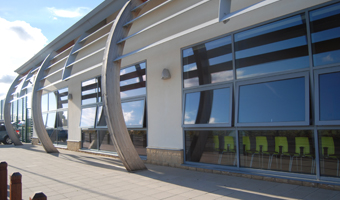 Church in the Park
The Church in the Park meets in the Great Park Community Centre and has done so on Sunday morning since 2014. One day it is hoped to have a purpose built building shared with others, where the church can meet for worship, learning together, fellowship and fun. The Great Park is a growing community with an exciting future. It is a family friendly place to live and the Church in Great Park is very concerned to support family life and to find practical ways to foster the development of community life.
The congregation at Great Park is growing all the time and is friendly and very informal. The church meets around tables with coffee and lots of opportunity for discussion as well as prayer and worship. There is an all age communion service once a month. Children are very much part of the life of the church and everyone is welcome. Sometimes the Church in Great Park meets as a Messy Church at other times of the week.
Content
Contact the Parish
Administrator,
Janice Charlton
on 0191 236 7962
or email
infostaidans@gmail.com
Facebook
Instagram